the colourful neighbourhood bo-kaap, waterkant & co.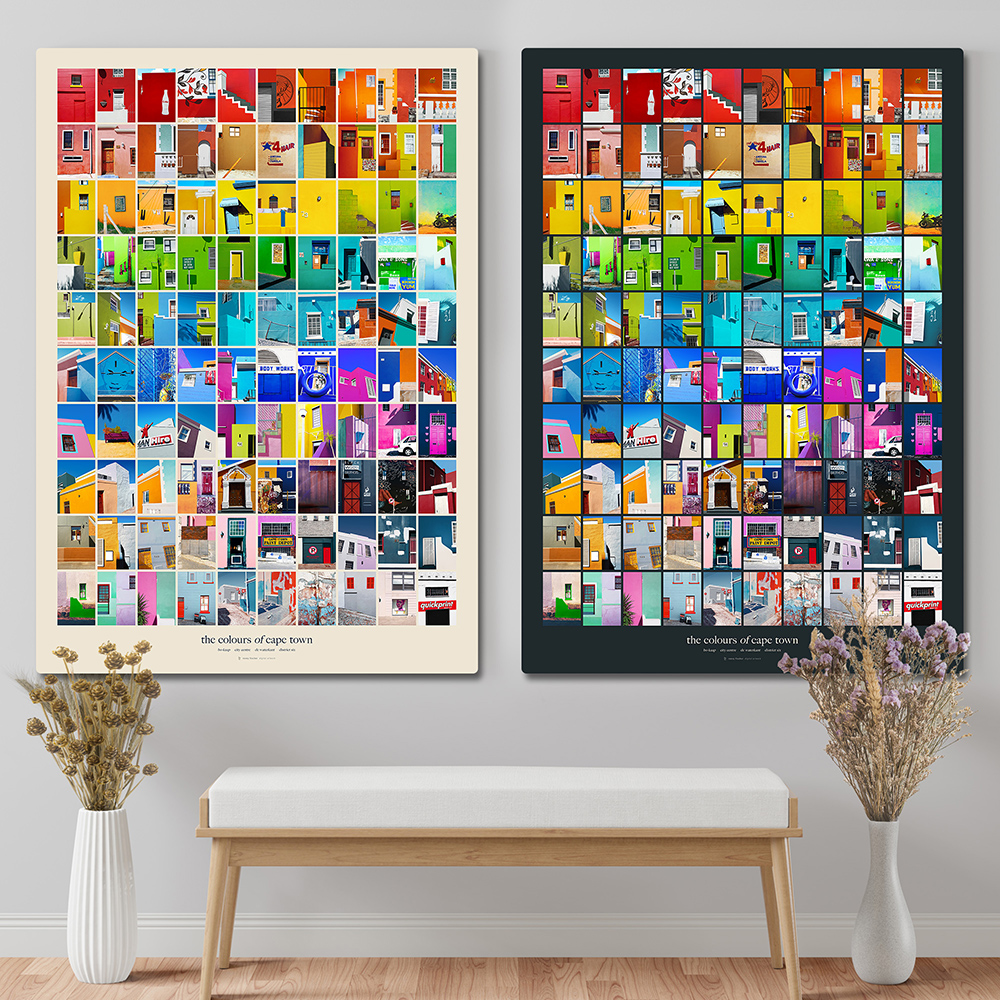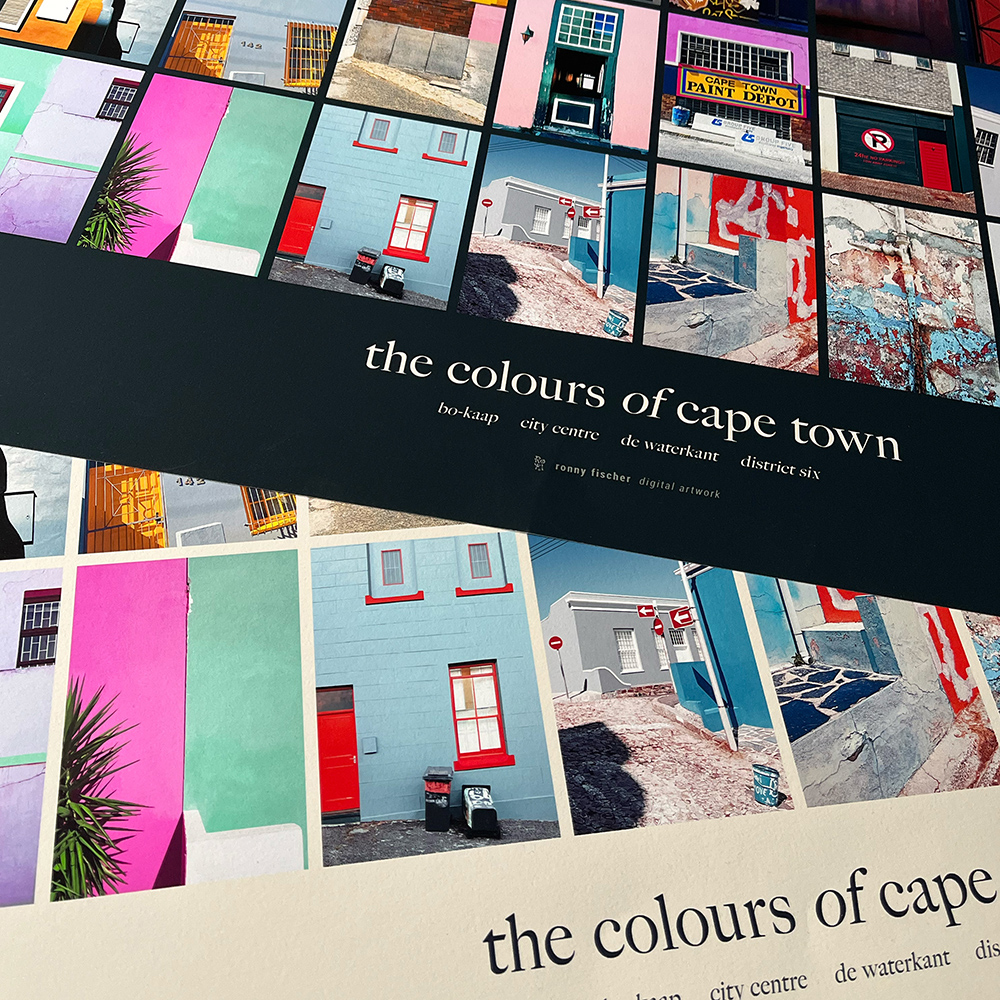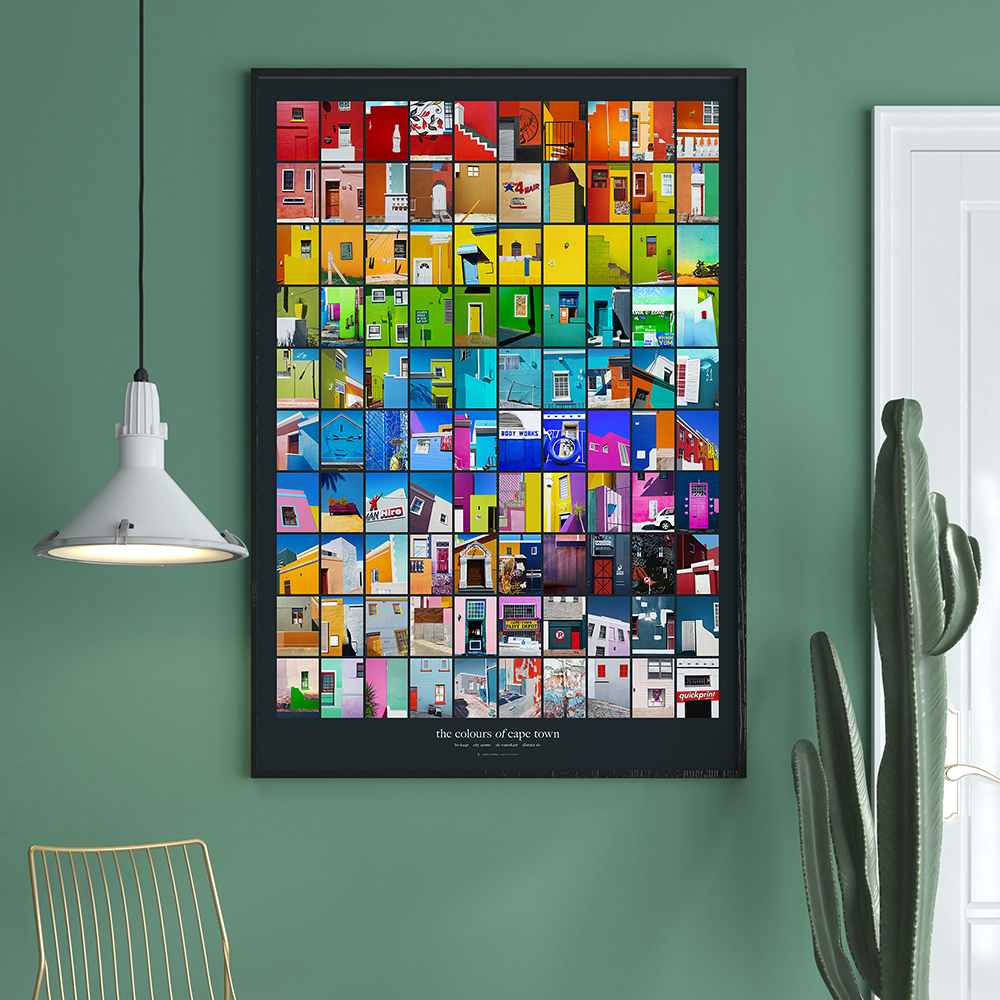 The art poster "Colours Of Cape Town" is a colourful photo collage with digitally processed images from Cape Town.
Discover the "Colours of Cape Town" with a high-resolution digital collage to download and print out yourself. This unique combination offers a variety of images that show the picturesque houses mainly from the "Bo-Kaap", "De Waterkant" and the "District Six". Check out all the individual Cape Town images in detail in the gallery.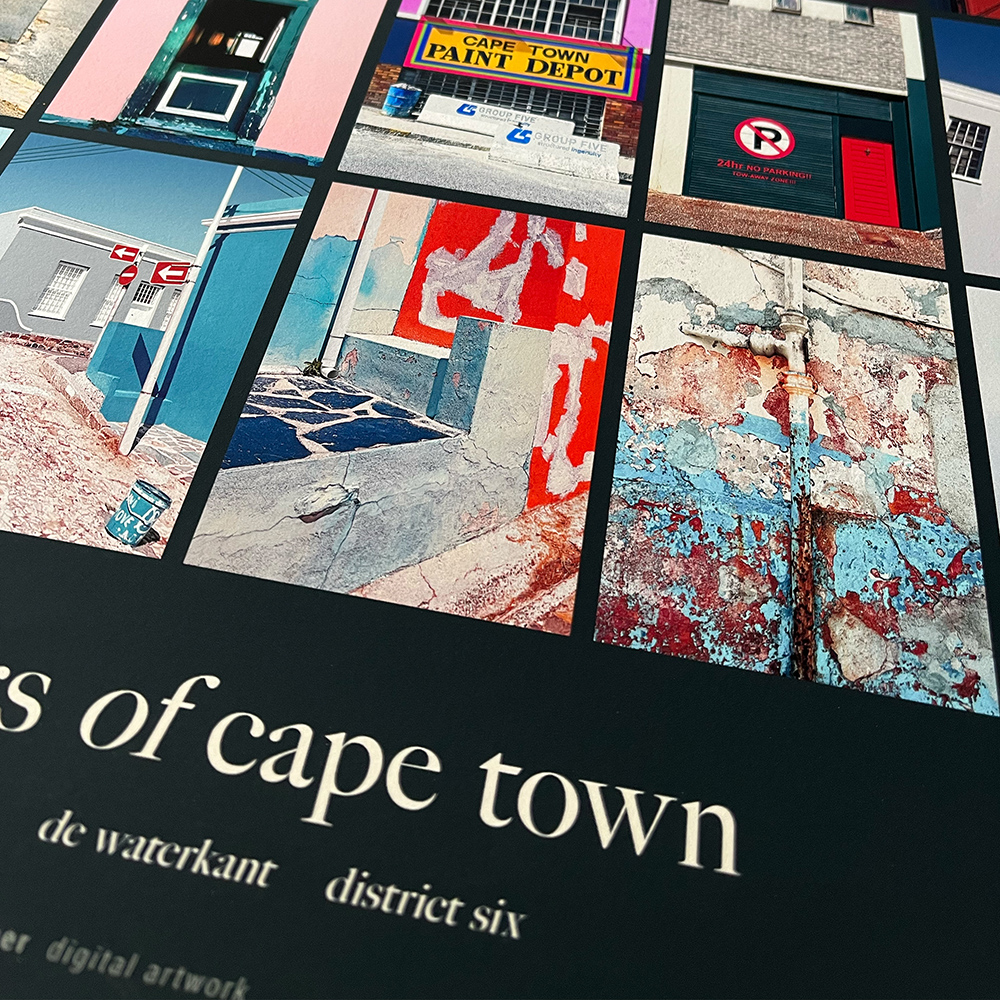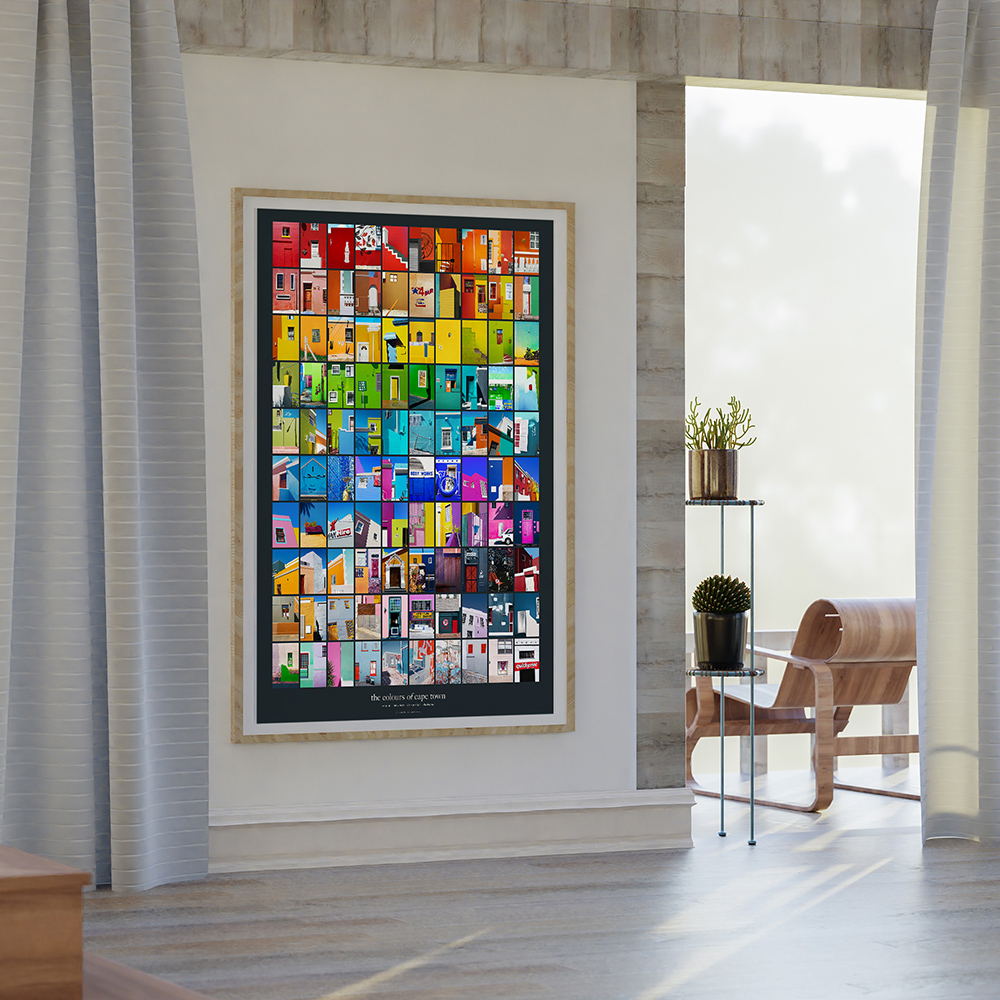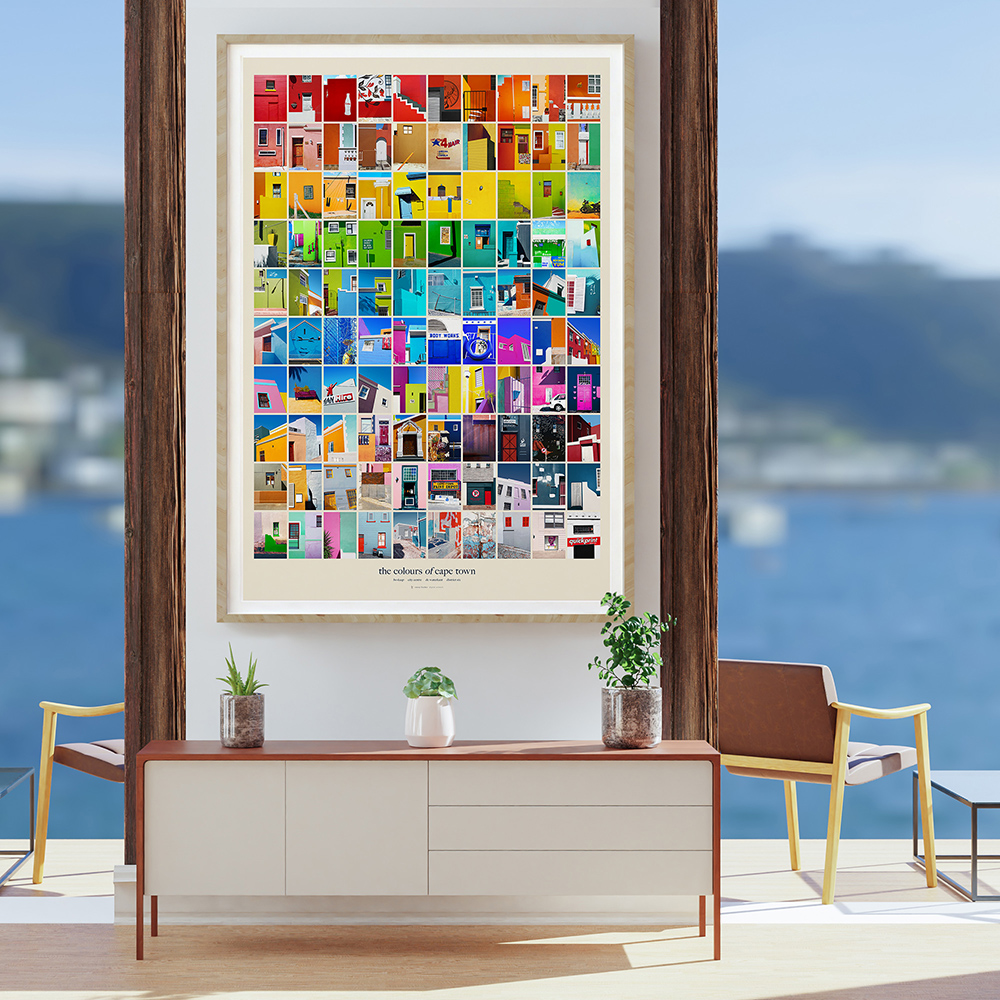 Immerse yourself in the vibrant colours and patterns that make these historic neighborhoods one of Cape Town's most iconic destinations. From bright blues, greens, pinks and reds to bold yellows and oranges, this poster features an amazing array of colours that delight the eye and stimulate the imagination.
The images in this collection have been carefully edited graphically and are ideal for decorating kitchens and dining rooms, living rooms, bedrooms, offices, hallways or any other space that needs an artistic touch. As wall art in a frame or on canvas.
Each color version is offered as a high-quality downloadable digital file that you can save to your device and print out from your preferred provider anytime, anywhere. You have every opportunity to choose your preferred frame and size to perfectly adapt the artwork to your interior.
This downloadable digital poster is the perfect choice for anyone looking for unique and inspirational art for their home or office. So if you're looking for a colourful and unique collage, the "Colours Of Cape Town" digital poster is for you
The dark version has a dark blue anthracite background, the light version has a cream background.
Technical notice
For prints up to DIN A0 (841 x 1189 mm // 33.1 x 46.8 in)
Digital art collage as download for self-printing
NO physical item or product
PNG, JPG, PDF / RGB
9933 × 14043 / 300 dpi / Aspect ratio (approx.) 5:7
The individual colours and the resulting outcome may vary due to different printer settings, printing or paper/surface types when printing. Use high quality paper for the best result.
I recommend printing on FineArt paper such as Hahnemühle "Photo Rag" made of cotton, "FineArt Baryta" with a glossy surface or "FineArt Pearl" with a silky, shimmering surface.